Our History
Bruce Street Technologies Limited has always listened and responded to the concerns of our local communities.  We grew up in these rural regions and still have family and friends living in these underserved areas. Through considerable investment and testing, we are proud to say we have been able to offer affordable, reliable, wireless high speed Internet access since 2007.
Our Reach

At this time, our service area extends to the areas immediately south of the communities of Meaford, Thornbury and the Town of the Blue Mountains but we are always exploring opportunities to increase our coverage. We strive to bridge the rural and urban connectivity gap by continually upgrading our systems in a desire to match products with the urban providers. And we do so without grants or government subsidies of any kind.
The Bruce Street Difference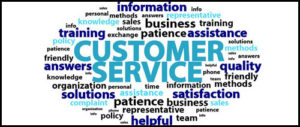 Service: We understand rural needs and care about our customers. We take pride in our ability to provide custom solutions for unique applications.
Dependability: We advertise our up to sustained data rates, not inflated "bursted rates".
Speed: We access fibre optic networks directly and already available in the communities we serve.  This ensures a fast, high capacity and low latency connection to our network.
Reliability: We never backhaul or transmit data over DSL feeds or retail connections. This helps ensure lower latency rates and access to faster subscriber feeds.
Static IP: We provide a routable public IP address with all of our packages so you can host games or servers and view security cameras from anywhere.
Why is quality Rural High Speed Internet important?

Rural Connectivity Increases Quality Of Life
In 2016, the Canadian government declared that high speed internet was essential for quality of life, and that every citizen should have access to download speeds of at least 50 Mbps.
It is true that our society as a whole has come to expect the internet to be readily available for everyone. Yet, many do not understand the limitations surrounding providing such services to rural areas. Larger companies are not interested as it is financially untenable for their model, while other companies split the difference and serve smaller urban centers and rural where they can.
Exclusively rural, we  understand the unique requirements of the rural customer and are proud to provide wireless and fiber solutions to under serviced reg

Leveling The Playing Field For Rural Businesses
The internet enables small rural businesses to communicate with customers and suppliers without regard to time, place, and often even cost. Typically, that capability was limited to large urban companies because only they could afford to have worldwide marketing and sales teams.
We are now able to network, teleconference, buy and sell products, and share content and information globally from almost anywhere, without having to travel. Professional websites and savvy use of social media has made it possible for rural companies to compete head to head with its often larger urban competitors, often for a fraction of the cost it would require to have a physical urban presence.

A Rural Internet Solution Equals Value
The advantages of rural high speed internet are not limited to just improving our quality of life or leveling the playing field for small businesses.
Rural clients who employ reliable and dependable connectivity actually maximize the value of their property. Real estate agents are staring to advertise an existing internet connection as a major selling feature. Similarly, prospective buyers are asking if internet access is available when looking at properties. Depending on the degree of isolation, and the customers requirement for internet access, having this service can increase the value of their property by thousands of dollars.
Farms that provide monitoring capabilities; homes that offer dependable high speed internet access; cottages or chalets that have connectivity that can be accessed on a seasonal basis, are all examples of why investing in a quality internet connection makes good sense.