Why Bruce Street Technologies?
We have been a local provider of high speed wireless Internet Access. In the Meaford, Thornbury, and Town of Blue Mountain area for over 10 years and as a result, we are aware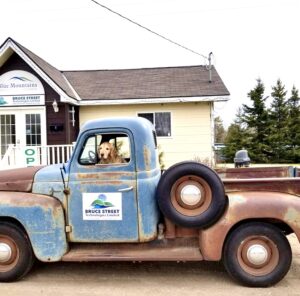 of the somewhat unique requirements of the residents and the challenges of providing quality services in a non-urban environment.
We access the local fiber optic trunks in the community to minimize connection and latency issues caused by excessive relays. Our growth as a company has benefited greatly from word of mouth referrals from other, satisfied customers.
---
You can have all the advantages that modern technology can provide, but if it is cost prohibitive, there is no advantage.
We understand that the rural standard of living is a factor and, despite the fact that infrastructure costs for rural technology is often more expensive, we are committed to ensuring our rates are extremely competitive!
Check our rate Packages here...
---
           

 NO CONTRACTS                   NO LIMITS                      NO FEES                        DEPENDABLE INTERNET!
---
NEW: Bruce Street has added streaming television services to it's offering! Visit our Atop TV page for information on this exciting new service.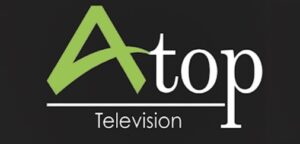 Bruce Street is focused on maintaining the resiliency of our networks, and protecting our facilities and critical business functions to ensure service continuity, including capacity management, backup, recovery and relocation of systems as necessary. Visit here to see the Bruce Street Covid policies.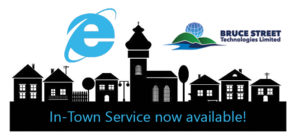 Yes, Bruce Street Technologies Limited is able to offer in-town high speed internet service as well!
After many years of specializing in servicing our rural areas, we are also able to provide high speed internet to any area that is currently being serviced by Cable or DSL service. Please contact us to compare our competitive rates against the major telco's!
Sykes Street Bridge Webcam!
Bruce Street Technologies has installed a webcam on the Mercantile Building at the corner of Sykes and Trowbridge Streets. It is pointed at the Sykes Street Bridge so you can follow the progress of the library renovations in real time! Please note this is a live video feed, it is not being recorded nor is activity being monitored by Bruce Street.
Click on the image to visit the website page and see the live video feed.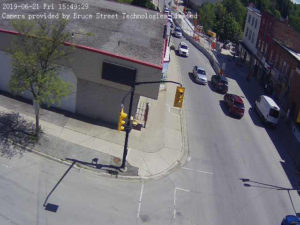 We have been customers of BST since 2007 and we of all people, are in a good position to provide a reference.  We live on the Escarpment where, there were very few service providers.  We definitely needed a custom-solution and BST was willing to work with us so we could have high-speed internet.  We have frequent power outages, our trees have grown blocking the signal and we now have other habitable buildings including gym & guest house.  All of these needs for reliable high-speed wi-fi have been met by BST with innovation, diligence and excellent customer service.  Other providers have now come to the area and there is no way we'll leave BST because they didn't quit on us.
Kind thanks to Blair and his team.
D.I.
________________________________________________________________
I have to say, your internet service has to be at the top of list, if not the best.
We are very satisfied with your internet service. Take care.
L.B.
We have been clients of Bruce Street Technologies for nearly a year. We are located in a rural area between Meaford and Owen Sound.  We struggled for years with horrible, slow and way too costly internet service.  There was no ability for flat fee, high speed internet where we live – or so we thought.
A neighbour introduced us to Bruce Street Technologies and they initially weren't sure they could serve us where we lived, but they came to see us anyway and helped us find the perfect spot to place the equipment for optimal service – and it worked!
We are extremely happy with the quality and speed of the internet service.  All communications and concerns have been dealt with professionally and quickly and we wish we knew this was possible a long time ago. We would recommend the team at Bruce Street Technologies without hesitation.
Sincerely,
J.H. and T.C.