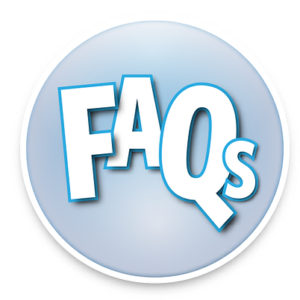 What is Wireless High Speed Internet?
Wireless High Speed is a terrestrial based microwave technology. A broadband signal is sent from a Wireless Tower and picked up by a device called a radio, which is mounted on the outside wall or roof of your home. Unlike wired technology such as fiber or copper, which is what Cable and DSL services use, Wireless High Speed transmits a signal through the air.
How do I know if Wireless High Speed internet service is available at my location?
Since obstructions such as hills, vegetation and buildings can interfere with a wireless signal, BST will conduct a no cost site survey at your home to see if a proper signal can be obtained from our distribution network.
Do trees, hills and buildings interfere with a Wireless Internet signal?
Yes, these factors will diminish the signal. For that reason, you will require a clear line-of-sight to one of our access points.
How fast is the service?
Depending on your requirements, the package you choose, and the availability based on your location, BST can provide download speeds ranging from 5Mbps to 15Mbps, and upload speeds up to 2Mbps. This will enable you to do perform online activities such as browsing the web, accessing social media sites as well as downloading and streaming video, music and games.
How much usage can I get?
Packages range from a basic 50GB per month, to Unlimited Data. Most Wireless High Speed Internet users will not exceed 100GB of usage per month. 
Does weather affect the quality of service?
While any wireless signal is subject to interference due to changes to the environment, only severe rain and snow should affect your service. At most you may see a slight reduction in speed during a heavy rain or snow storm.
Can other equipment interfere with a Wireless High Speed Internet signal?
There are known issues with interference, including (but not limited to) amateur radios, existing microwave towers or antennas, and other 2.4 or 5.8 Ghz wireless devices.
What does installation include?
Our technicians will install a dish outside your home that will connect to the Network-Interface-Controller (NIC) card inside your computer. This will require a small hole to be drilled through your exterior wall or other available access point. An ethernet cable will then be connected from the outside to one jack on the router, and the other jack will have an ethernet connection to the computer.
What if other services such as fibre become available?
If other High Speed options becomes available where you live then we will switch you to this service.
What equipment will I need to facilitate the high speed wireless connection?
You will require a device with a currently supported Windows, IOS or Android platform. You will also require a network card. BST will provide the transceiver, antenna, and the cables connecting them.
Is the BST high speed wireless internet connection secure?
Yes. BST's network infrastructure is designed to prevent unauthorized access. Our Wireless High Speed Internet service uses technology that is nearly impossible to intercept. Your browsing is not stored, and your information is not shared with third parties. For maximum security, your computer still requires a basic firewall or router, anti-virus